Products
"Flexpack" Low Rotation Wire Rope (35xK7)
"Flexpack" Low Rotation Wire Rope (35xK7)
Flexpack represents the "latest generation" of products for offshore application in deep water, having already won the Guinness World Record twice for its earlier versions.
With a 35xK7 type consrtuction, Flexpack has set the standard in the industry for large diameter, low rotation wire rope.
Available from 8mm up to 180mm diameter with a maximum individual reel weight of up to 500 metric tons.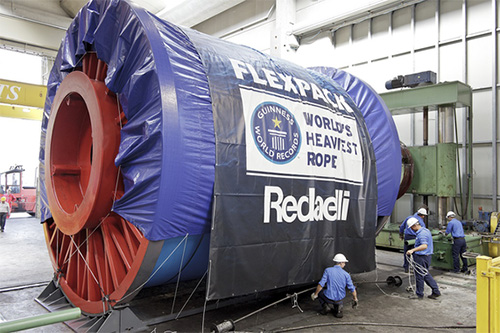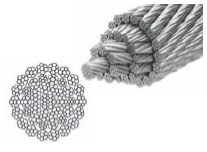 "Pack 1" Six Strand Wire Rope (6xK36) Pack 1 is a robust, compacted...

"Pack 9" and "Pack 9P" Nine Strand Wire Rope (9xK26) Pack 9 and Pack...

"Keeport 8K" Eight Strand Wire Rope (8xK26) The Keyport 8K rope has...